Trend Spotting
The YellowSchedule Dashboard summarises upcoming appointments at a glance and offers you an overview of your messaging and client activity. Spot trends and enable your business to respond.
Actionable Data
See incoming messages in one location. View your latest bookings, confirmations and cancellations. Spot issues with incorrect contact data (messages undeliverable).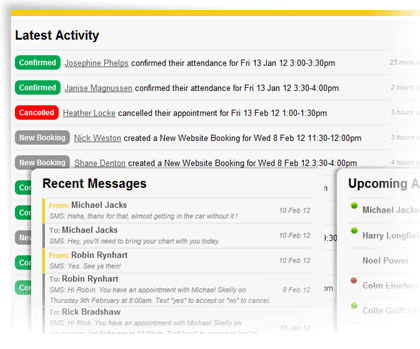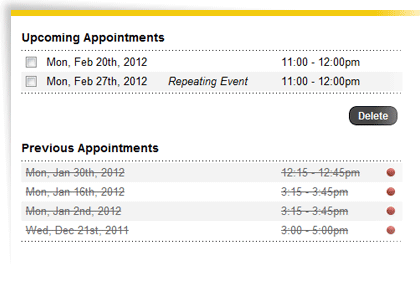 Client Cancellation History
YellowSchedule will enable you to spot patterns of unusually high cancellations amongst certain clients. Use this data to take positive action to help you help your clients.