Assign contacts to other team users
Posted on September 20, 2018 by Michael
We now have the ability for users to create contacts on behalf of other users. This is useful for team accounts where there are controls over which users can see specific contacts and where secretarial users may want to create contacts with a specific clinician as the contact "Owner".
To use this new option you must first be configured to have advanced user controls switched on. An admin user can switch this on by going to -"Settings" (top right menu) >> -"User Access" >> "Enterprise level user controls".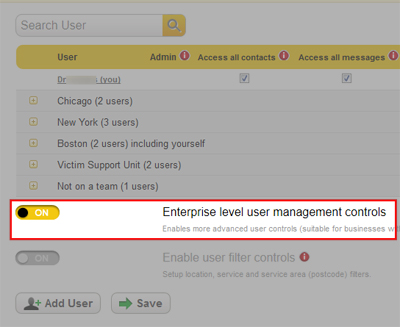 Then when creating a contact in the system you'll notice a new settings icon at the top. Clicking this will bring up the names of other users who a contact can be assigned to.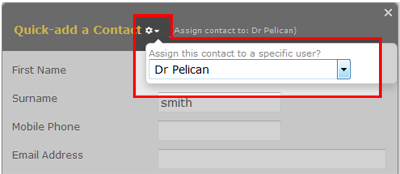 Lastly as part of this update we also included the date and time that contacts are created