HIPAA Compliant File Storage
Posted on January 17, 2017 by Craig
You asked and we delivered; the ability to upload client documents in a safe, secure and HIPAA compliant location.
How to enable the new File Storage feature?
1) Click on "Settings"
2) Go to "Billing Summary" where you will see the following: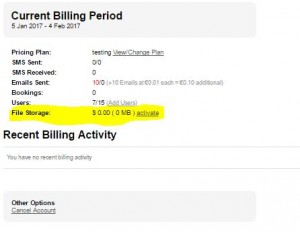 3) Note the new option for "File Storage" as highlighted above. Click "activate", where you will then be asked to choose the amount of storage that you need.
**Plans starts at $5 per month for 500MB of storage. All files are encrypted in transit, stored encrypted at rest and are backed up and safe when they are on our system.
How do I start Uploading Client Documents?
File storage is found under each contact/client. To upload files relating to certain clients all you need to do is the following:
1) Go to your contacts list and select the contact that you would like to upload files to.
2) Under the contact information you will find the new file storage feature as shown below: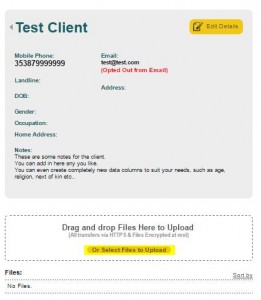 Files can be dragged and dropped into the boxed area, or select files from your computer by clicking on the option highlighted in Yellow above.
Once uploaded, the files will appear as so: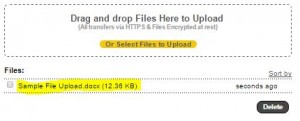 The file can be downloaded at a later stage by simply clicking on it.
File storage is one of many system updates that will be coming your way in 2017, so watch this space!
If you have any questions or feedback on this new feature, don't hesitate to get in touch by emailing info@yellowschedule.com