Mental Health Scheduling Software – Case Study
Posted on March 5, 2015 by Killian
Dionne Mahaffey
(TherapySites User)
The Client:
Dionne is a business-psychologist, author, technologist, entrepreneur, professor and a Life & Business Strategies Coach. She specializes in personal growth, business, leadership and career coaching with private practices in Atlanta, Los-Angeles and Washington, DC. Dionne's agency has helped celebrities, athletes and other high-profile clients identify their "purpose" and through proven techniques she has guided them toward success.
The Problem:
We needed a website with a built in content management solution. Our site was taking us a long time to update and our appointment scheduler wasn't integrated with our site.
Call to Action:
I signed up to TherapySites which now hosts my website. Upon signing up with TherapySites I was offered an account with YellowSchedule, an online CRM appointment scheduling tool. At first I was hesitant to sign up to the first scheduling tool I came across so decided I would check out for myself who they are, what they can offer me, and what, if any, their competitors might be able to offer me.
The Solution:
At first I was overwhelmed by the amount of appointment scheduling systems available to me and decided I would compile a list to compare the pros and cons of each scheduling tool before settling on one. For me the key features required were to have an online scheduler that was quick and easy to use, simple to navigate my way around, an option to use the scheduler on the go (via the YellowSchedule Mobile App) or to give clients the opportunity to book directly from my website. More importantly, I wanted access to an automated messenger service that would give real-time response based reminders and lastly but not least, It needed to meet the HIPAA compliance requirements.
The Verdict:
It took less than two weeks to know that YellowSchedule is the software solution for me. They pay particular attention to being HIPAA compliant and their security encryption is at the highest level, more than required by HIPAA. YellowSchedule truly has helped streamline my clients' appointments allowing for more time to prepare between sessions. Giving clients the option to book available slots online via my website, at any time of the day or night has given me total control over my bookings and clients. This has enabled me to run a more efficient business and I have found my bookings dramatically increase by over 75% and my no-show rate reduced to an incredible 2% as potential clients are no longer put off chasing me over the phone and awaiting confirmation for their appointments.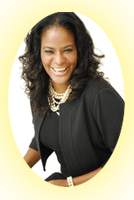 Start organizing your business Today!