Multi-team advanced administration
Posted on March 26, 2018 by Michael
We've updated the system to provide improved multi-team support available for larger team and enterprise accounts.
Easily create and manage teams within the system. Assign users to teams and control "who see's what" within the teams.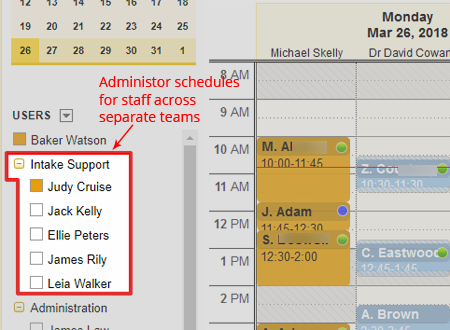 Please note that multi-team mode is disabled by default. Please contact us at support@yellowschedule.com if you would like to enable multi-team support.