Online Scheduling and Appointment Reminders – Case Study
Posted on March 5, 2015 by Killian
Protein Box
(From America to Kuwait)
The Client:
Protein Box is a food prep company for athletes. Run by Ali Mohammad, We design make and deliver food on a daily basis. We consult with clients on a one on one setting once a week. Our tests include a fat pinch in 7 places, body circumferences in 17 places and blood draw with lab results to prescribe vitamins and supplements customized for each client.
The Problem:
The Elephant Group is an organization operating in the United States (worldwide) that recently set up a new branch, Protein Box in Kuwait. Although I am situated in America it is still my role to oversee the establishment and running of our new company whilst managing customer appointments from both sides of the world.
We searched the market thoroughly for a professional solution to provide us with scheduling and SMS notifications for appointments. However, none of the solutions worked within our market (Kuwait). Each solution we tested required lengthy customizations.
Call to Action:
I needed a system that would allow me to keep track all our Kuwaiti appointments and a means of communicating with our Kuwaiti customers about their appointments from the US office. Before I set about researching systems I wrote up the main features tailored to fit my demands, these included an online scheduler that I could access from both sides of the globe, a system that could sustain more than one user at a time depending on bookings, and lastly the ability to send automated text reminders to our customers from America to Kuwait.
The Solution:
Most software products today can give off an intimidating feel about them with their overwhelming amount of unnecessary features. YellowSchedule was the complete opposite. They don't over complicate things; although they do provide a variety of handy features, they manage to keep their system simple. Upon logging in I followed through with their quick start tutorial guide and before I knew it I got all of my contacts up on the database, our booking hours organized, each user was color coded for ease of visibility on the calendar, automated text reminders composed and what benefited me most, I could use my scheduler in the Kuwaiti time zone for timing my outgoing texts, which really eases the fact Kuwait is 8 hours ahead of where we are situated.
The Verdict:
I couldn't ask for anymore, it's as if YellowSchedule had based their whole product around me. For our company YellowSchedule was the perfect choice. Now I can operate our bookings from the other side of the world and still keep on top of confirmed, cancelled and no-show bookings. Very few scheduling systems I researched could operate their appointment reminders abroad and this was the key feature for me. Additionally, none were able to satisfy real time text messages with the ease of both communication and automated reminders. The analytics tool is also a brilliant feature, no analysis is required by the user, but is all done in the background. It's great to be able to monitor our no-shows even though I'm not around and since using YellowSchedule I have notice these no-shows reduced by 80% of our old rate.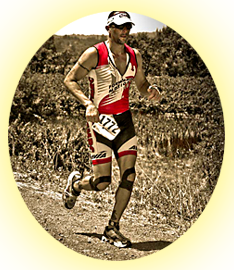 Start organizing your business Today!