Online Scheduling and Appointment Reminders on the Go!
Posted on March 9, 2015 by Killian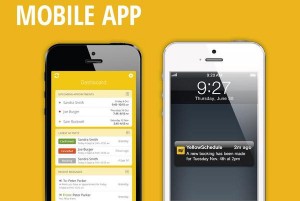 And now there's one for everyone!
So over the past number of weeks we have been developing, testing, re-developing and now launching our new appointment scheduling software application, across all platforms.
So whether you're an apple fan-boy, on team android, or the unique windows user, we've got your practice covered.
Below is just a taste of some of the great YellowSchedule features you can now avail of, anywhere, anytime.
Practice Management on the Go
Login anytime, anywhere with our free to download mental health scheduling software app for iPhone, Android and Windows. YellowSchedule mobile is the smart way to manage your practice on the go, check your appointment book for the day ahead and create, confirm or change appointments at the push of a button.
Your Technical Pocket Diary
View your schedule anywhere, anytime. Our dashboard and appointment calendar is optimized to suit any mobile device and allow users to effortlessly check their schedule in preparation for the day or week ahead.
Our color coded appointment book informs you of confirmed, cancelled and no-show appointments at a glance.
No More Missed Bookings
Instantly receive patient appointments directly to your mobile device.
Effortlessly store new clients into your contact list and compose client information in an instant so you don't have to wait for access to a computer anymore.
Security
We've put a lot of thought and effort into developing the ideal therapist scheduling software application to help make life easier for our customers. Above all else we still abide by our strict HIPAA Compliance policy, making sure you and your clients' information stays protected no matter how or where you manage your business.
On top of this, we have added an optional pin security feature ensuring you will be the only user with verified access to your mobile appointment scheduling software. This means, even if your phone is lost or stolen, no one else will be able to access your app.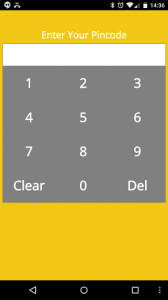 Start organizing your business Today!