Quick calendar options usability update
Posted on January 21, 2019 by Michael
We've introduced a quick calendar settings menu available directly from the main calendar page.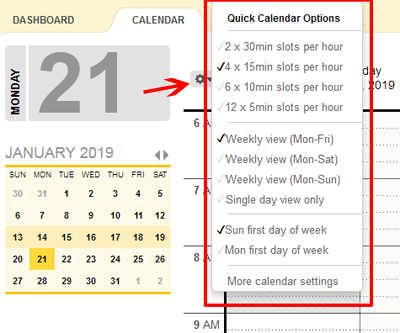 This option allows for instant changes to the calendar including:
1) Changing the slots per hour setting. This controls the amount of detail visible in the calendar by changing the amount of time each slot takes up.
2) Changing the number of days visible per week.
3) A new option to allow switching between Sunday and Monday as the first day of the week.
Any changes made immediately update either the large or small calendar views.

Feedback on this new feature is much appreciated.