Therapist Scheduling Software – Case Study
Posted on March 5, 2015 by Killian
Andriea Washington
(TherapySites User)
The Client:
Andriea is a Licensed Associate Professional Counselor specializing in trauma counseling and practices in the Metro Atlanta area. Andriea is cognitive-behavioral counselor who desires to empower her clients to live their best possible life in spite of life's challenges.
The Problem:
I have been operating a private practice for about one year. I struggled with a high no-show rate. I knew that if I desired to keep my business on top in this day and age I would need to rely on more than business cards and word of mouth.
Call to Action:
I created a webpage for my practice on TherapySites. It had everything I needed to eventually get myself 'out there'. I did everything I could to make my site look unique, stand out amongst the rest and shout 'book me', but still, It just seemed to blend in amongst the hundreds of other local therapists around me. This is when I realized "wouldn't it be great if clients had the option to reserve the time THEY wanted, whenever suited THEM". This is where I came across the YellowSchedule package offered to TherapySites users.
The Solution:
The first thing that really grabbed my attention with YellowSchedule was their booking calendar (widget) that could be directly installed onto my page (this is effortlessly done for TS customers). Once I log into my account I can create my own working hours with some blank spaces for emergencies. Now when a current or potential client browses through my page they can instantly check out what hours are available for booking. Once they decide on a time that suits them, they can book immediately through my site without the hassle of chasing me over the phone or back and forth through emails. Instead of phone tagging, each client will receive an automated and personalized, appointment reminder text or email, all that is wanted from them, then is a one word 'Yes' or 'No' reply to confirm their booking which helps me monitor my confirmations and cancellations along with their analytics tool to keep track of my no-show rates. Along with all the handy features at my disposal, I can trust the highest of confidentiality for my clients' bookings and private information as YellowSchedules encryption rate meets above and beyond HIPAA compliance.
The Verdict:
All in all I have seen a huge increase in business by merely implementing the YellowSchedules scheduling tool in my practice. After just a couple of weeks of using YellowSchedule I have seen my no-show rates reduce to an amazing 10 % and my confirmed bookings have increased by over 90 %! YellowSchedule honestly has changed how I run my business and I couldn't envision myself going back to how I operated before. And what's more – the clients have all responded favorably to the appointment reminder. In this age of "technology at our fingertips" this reminder feature is an absolute must have!! I have and will continue to recommend any TherapySites customer to avail of this awesome scheduling service provided to them.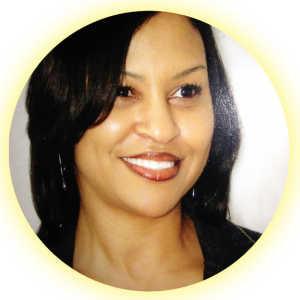 Start organizing your business Today!