Upgraded notification system
Posted on April 4, 2019 by Michael
We've introduced an upgraded in-app notification system. Notifications can be seen by clicking the new bell icon at the top. The default icon is gray, but when there are new notifications it will appear green and blinking.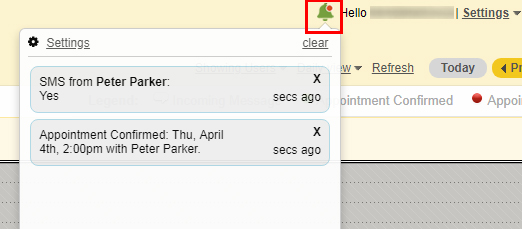 Clicking (or hovering over) notifications will 'wiggle' the relevant appointment within the calendar letting you immediately see which appointment has been updated.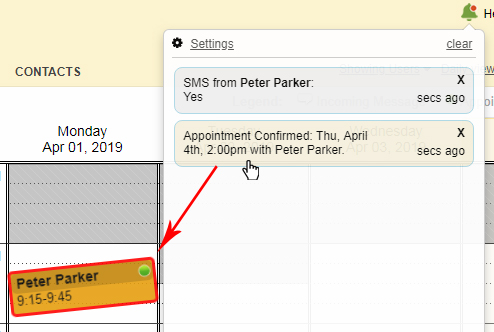 The "Settings" option will bring you to Notification alerts where you can now select which events you would like to receive a notification for (for example each time a client books a new appointment, or each time a client replies to a text reminder).
Please let us know if you've any feedback on this new option!