Yellow Schedule Support
Enabling Client Payments
Enabling Client Payments in YellowSchedule is very easy.
1) Click into payments on the settings menu.
2) Click to connect your account with our Payment partner – Stripe.
3) You will be taken to a stripe form which must be completed. When complete click "Authorize access to this account" at the end. This will link your YellowSchedule and Stripe account.
You can now start charging clients.
Step 1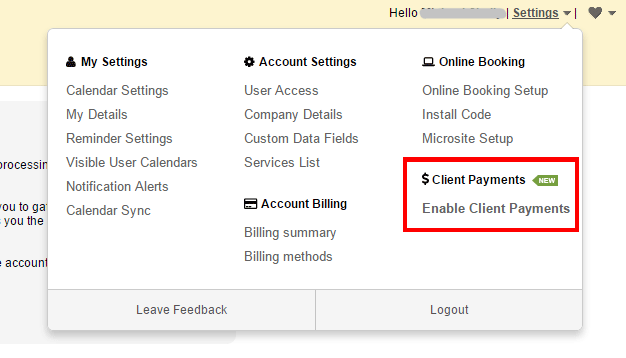 Step 2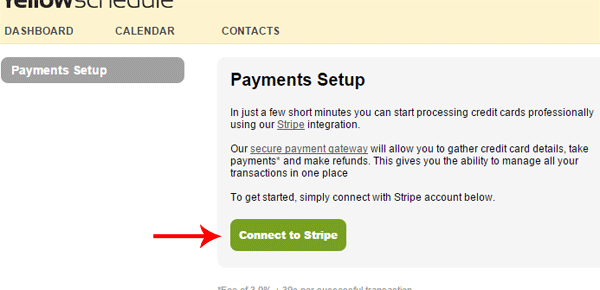 Step 3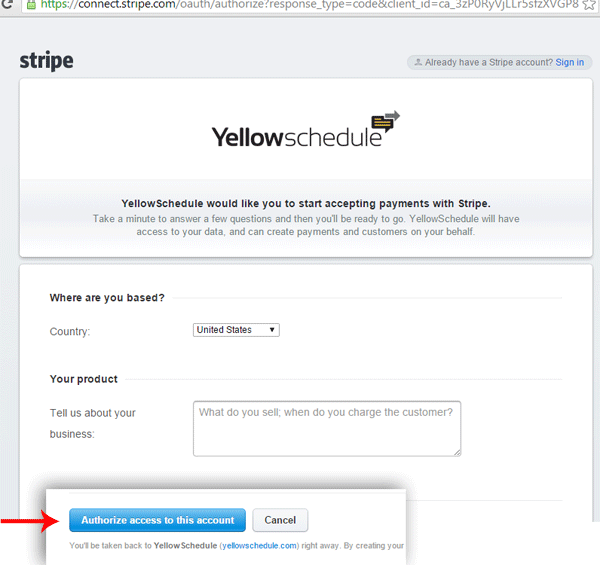 Payments access
You can set individual payments access levels to users. Options here are
– Full Payments Access.
– View Payments Only. (Staff can see payments, but not create or refund them)
– No Payments Access. (All payments details will be hidden for those staff)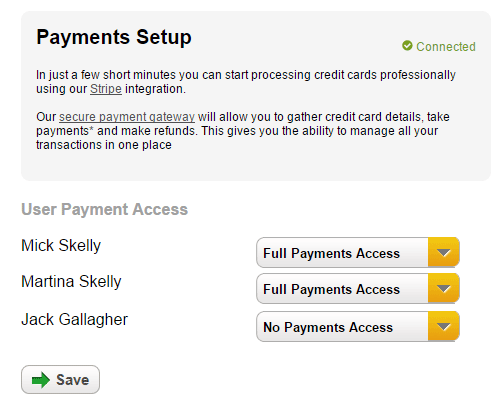 See more on Gathering Client Payments Details and Making New payments and refunds.