Yellow Schedule Support
Enabling and customizing your Microsite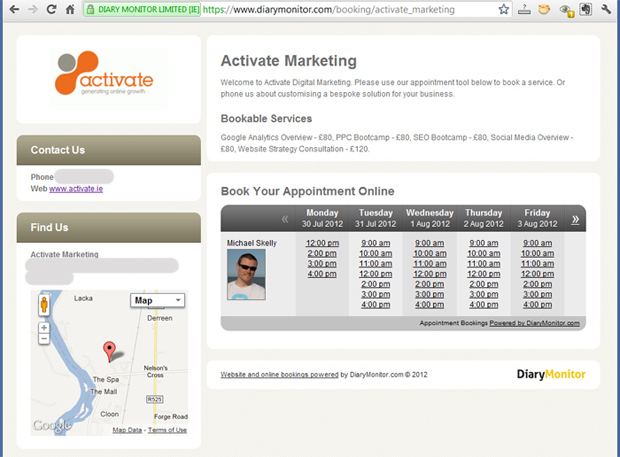 To enable your new Microsite simply click on:
1) Account (top-right)
2) Microsite Setup.
3) Click Enable Microsite.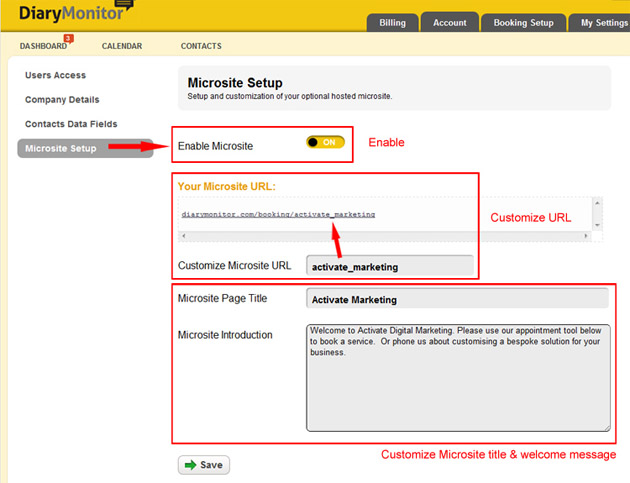 (On this page you can also customize your new microsite URL and also enter a Welcome message for your customers)
You can also add your company logo, contact details and location address and map details. This is done by customizing the highlighted parts in the "Company Details" Account page.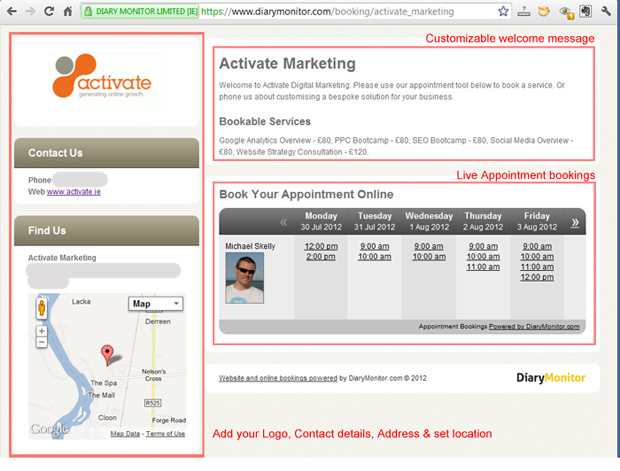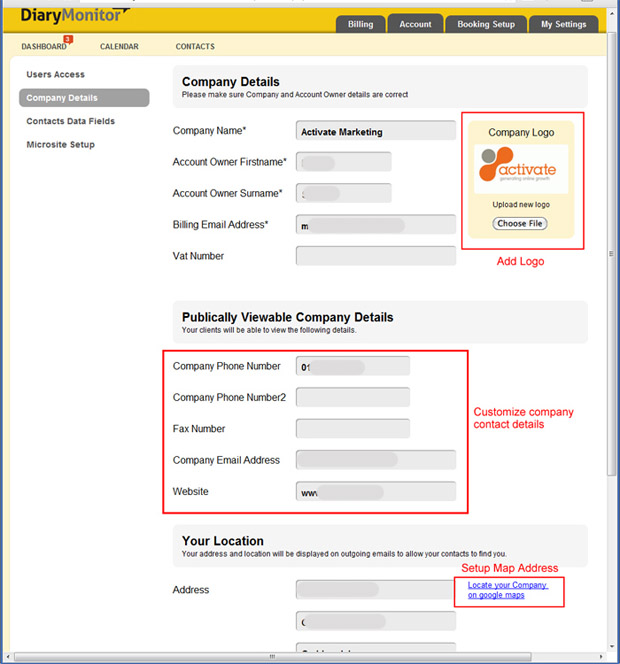 How do I enable Live Bookings on my Microsite?
We have put together another user guide with instructions for enabling and customizing Live Bookings. Once enabled, Live bookings show up on your microsite automatically. You can also add Live bookings to your own website by adding the install code to your website!