Yellow Schedule Support
Making Client Payments
Raising new payments for a client is easy. When viewing a contact simply click the "Raise new payment" option and enter the amount and an optional description. The description will show up on the receipt which is emailed to the client. ("Raise new payment" is only available when there is billing details for that client)
Please note that payments are never automatically taken – you control when payments are made.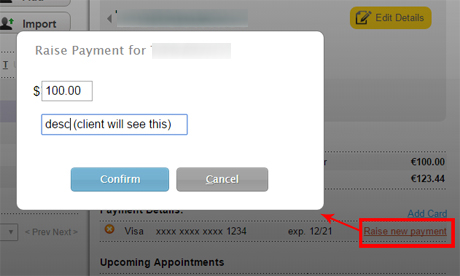 Refunding a payment is equally easy. Highlight the payment and click "Refund" option. You will then be prompted to enter the amount you wish to refund.

Did you know?
At any point you can raise fake "payments" on the Test client just to see how it works! These test payments will show up for the client, but (obviously) won't be deposited into your bank account.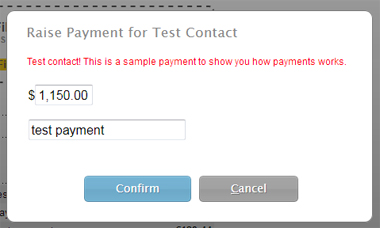 Further tips
By default there's a limit of $999 on individual transactions. Contact us if you need this limit raised.